Unique Group is among the world's most prominent integrated subsea and offshore solution provider. Its Diving & Life Support division is a leading manufacturer and supplier of deep-sea marine and commercial diving & life support equipment to the oil and gas industries across the globe. For those in the commercial diving industry, chances are you will have seen (or even been in one) one of their launch and recovery systems.
---
THE BRIEF
Historically, Unique's range of diving launch and recovery systems had been manufactured from their facility in Cape Town, South Africa, however it was decided that improvements to increase reliability and drive cost efficiencies could be introduced by moving the entire manufacturing process to their larger facility in the UAE. It was during this process that their engineering department decided to evaluate each part of the launch and recovery system and sub-sea tool power pack, with a view to making the improvements requested by senior management.
The Unique engineers began with a search online for hydraulic component suppliers and found Zeus Hydratech – they required a specialist hydraulic company with proven experience in off-shore hydraulics systems. They needed a supplier that could offer both recommendations for improvements in reliability but also provide components that would introduce cost reductions and improved manufacturing times. Challenge accepted!
Alan B | Department Manager - Diving Manufacturing, Unique Systems commented.
"Building a strong working relationship with a vendor is a vital part of our Quality process. Designing and manufacturing critical life support equipment for the offshore diving industry is extremely challenging. We need to rely on first class engineering solutions and immediate field support from our vendors, it's never about cheap prices. We value integrity.
---
THE APPROACH
During the initial conference call between 4 of the project engineers at Unique and Carl at Zeus, we discussed their launch and recovery project and talked through the specific challenges they face. It was clear their confidence in Zeus was high as we demonstrated a comprehensive understanding of their systems. We also understood the challenges they were facing, reliability in this sector was king, likewise a budget friendly solution that could be delivered consistently on time was also paramount.
In the first instance, Unique agreed to send detailed drawings of their existing hydraulic circuits to allow the team at Zeus to evaluate the design and look for potential improvements. Relying on our experience, we looked closely at data sheets for all the components being used in their systems, including pumps, valves, gearbox systems, hydraulic cylinders, filtration and motors. We left no stone unturned and went through the entire system to find any areas for improvement - We found some! In fact, we made multiple recommendations to improve the efficiency of the hydraulic system and submitted a comprehensive proposal shortly after.
---
THE RESULTS
Unique appointed the head of engineering to oversee the LARS (Launch and Recovery System) and HPU (Hydraulic Power Unit) improvements projects. Our comprehensive report with recommendations was carefully evaluated and it was finally decided they would proceed with our Kit of Parts proposal for their next batch of LARS and HPU systems.
Oliver Starr, Managing Director – Zeus Hydratech commented. "We wanted to make the process of migrating to our new hydraulic components stress free, provide transparent pricing and most importantly, provide on hand technical support whenever it was needed. We take great pride in providing them with unlimited and free of charge technical support – we're not just a hydraulic component supplier, we're their hydraulic system business partner".
Our working relationship with Unique is now 7 years on from their initial enquiry, we have delivered many complete hydraulic kits to allow them to assemble reliable LARS systems. Further to their standard range, we also manufactured ABS (American Bureau Services) compliant hydraulic components to allow them to manufacture a fully compliant ABS class diving LARS.
Our relationship continues to strengthen which comes from our continued commitment to quality, delivery times and price efficiency.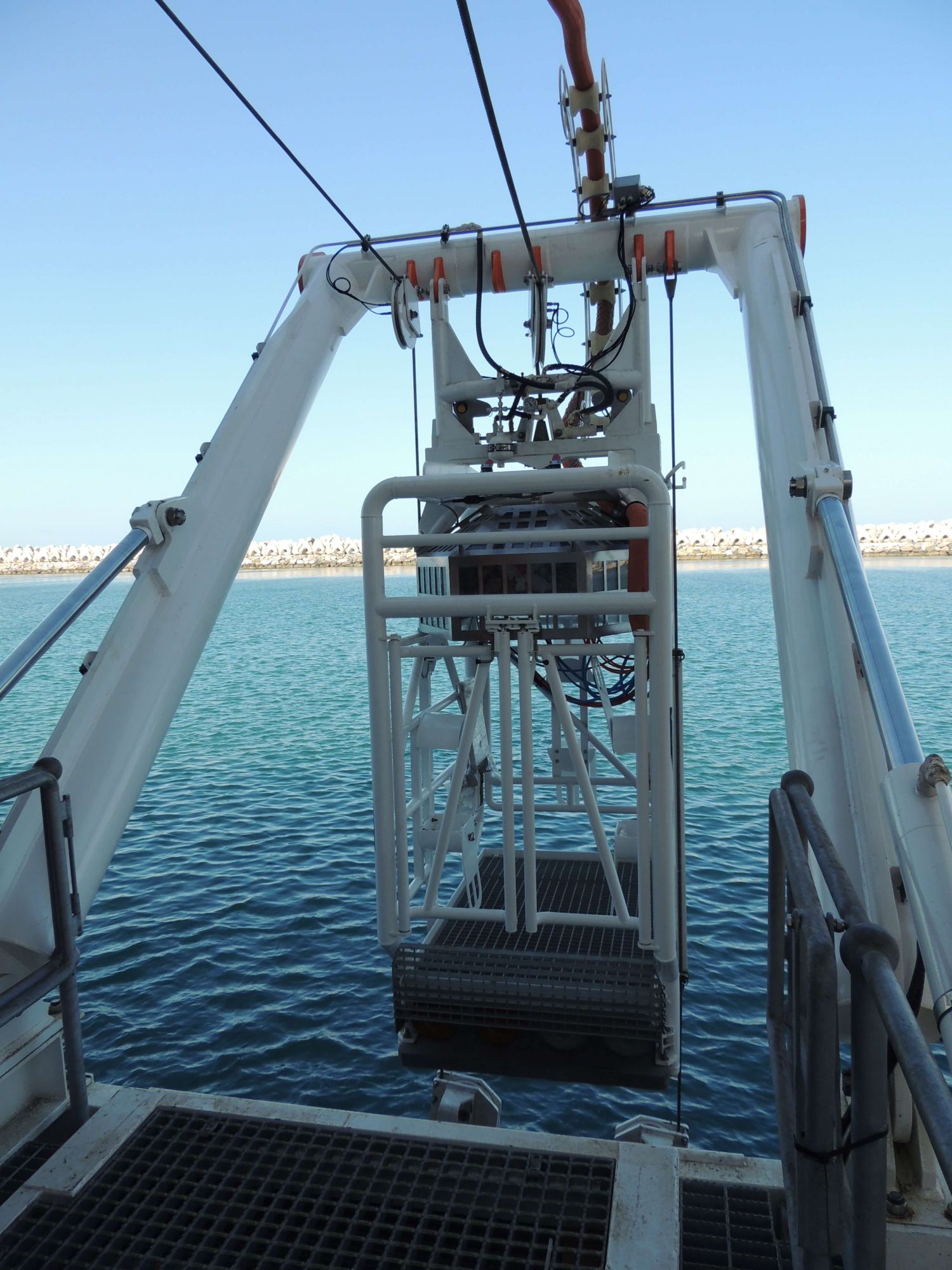 We've been fortunate enough to work with Zeus Hydratech for many years and in all that time they have never let us down. We place a high value on their advice and support because we can never let our customers down.
- Alan B, Department Manager - Diving Manufacturing, Unique Systems