Located in the South West of the UK, close to both the M5 and M4, Zeus Hydratech is ideally positioned to provide site service support to a broad range of clients from the Midlands to Cornwall and the South East.
We provide an open and transparent solution for our clients, and this involves ensuring that they are fully aware of what our site service offering involves prior to it being scheduled.
Zeus Hydratech's experienced site service engineers will complete a thorough inspection of your hydraulic systems, looking for any worn components, leaks or cracked hoses. Typically during a service, oil will be either replaced (if age is unknown) or cleaned to the installed pump manufacturer's specification using our mobile oil filtration system. In-line and return filter elements will be replaced, oil reservoirs will be checked for contamination and cleaned as required. All components will be individually inspected for correct performance.
Once inspected and cleaned, power pack units will be run to check for satisfactory performance and any adjustments will be made as required. If any components are found to be worn or faulty, a written quotation will be supplied prior to any additional work being completed.
Like a vehicle, it is imperative that your hydraulic systems receive regular maintenance and inspections to prolong life and ensure reliability.
The cost of servicing is more than outweighed by efficiency savings and improved equipment longevity, making this an area where there is a significant return on investment.
Filtering oil is a very cost effective alternative solution to replacing with new oil (typically even new oil requires filtering for anything other than a simple gear pump). Contamination within oil causes premature wear of pumps, valves, cylinders and hydraulic motors.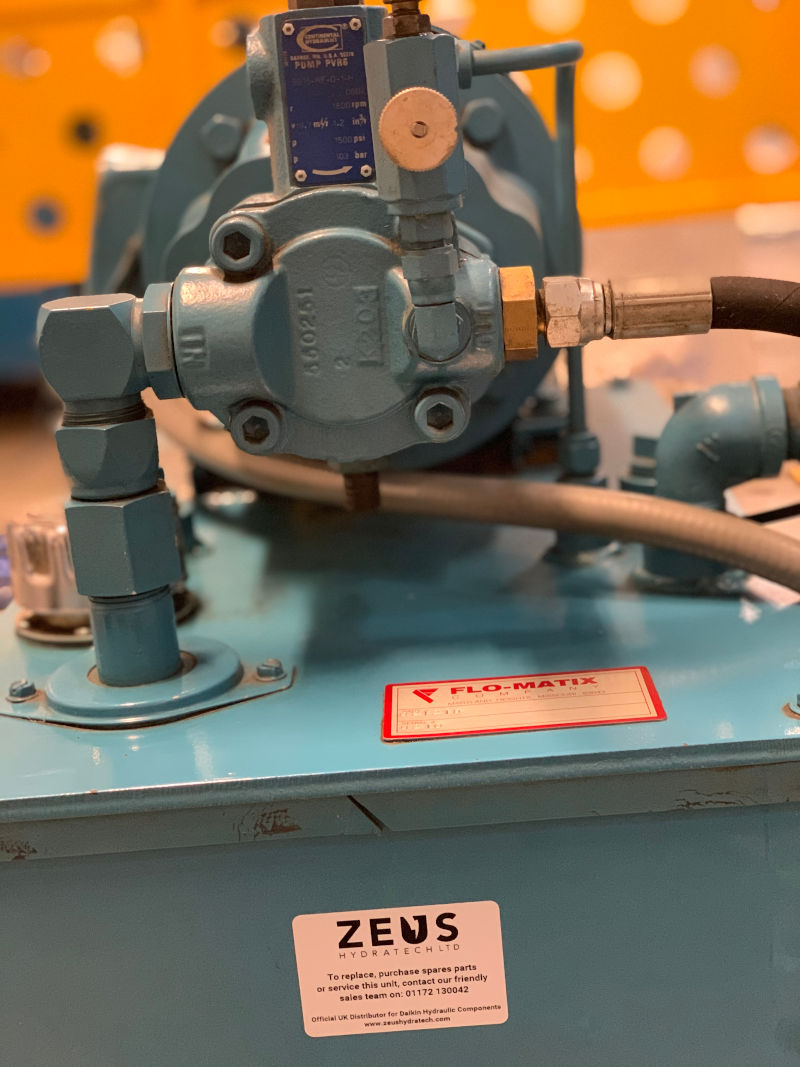 For customers taking advantage of our service plans, all site visits can be fully scheduled by Zeus Hydratech to ensure you don't need to worry about tracking when services were last completed and when the next visit should be arranged. We provide a written report detailing any relevant findings during the service visit coupled with any recommendations and a quotation for replacement parts.
If you would like to discuss your site service requirements, or have any questions, please contact one of friendly and helpful sales engineers from our technical team on +44(0)1172 130042 or email: sales@zeushydratech.com