Bespoke Hydraulic Systems & Design
Zeus Hydratech takes enormous pride in ensuring that our bespoke hydraulic systems and design solutions are delivered on time and on budget, and are optimised for clients' requirements. As part of this service, we also offer installation and commissioning, if necessary.
We have access to an extremely wide range of components and manufacturers for our bespoke systems, and this ensures that we are able specify the optimum component for the application, rather than simply what is available.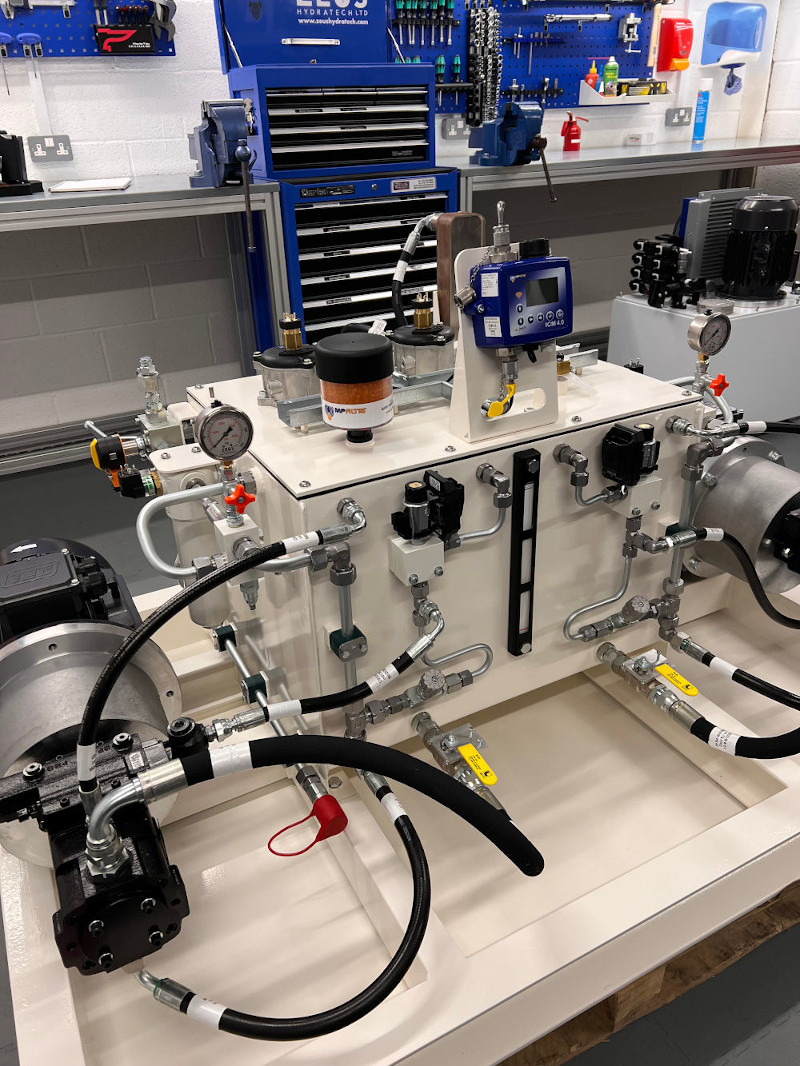 Above: CAD designed, hydraulic power pack by Zeus Hydratech for a formula one wind tunnel project .
Bespoke hydraulic systems are frequently required within many sectors, be it aerospace, industrial manufacturing, off-shore or civil projects.
Complex hydraulic systems are used for multiple applications. We appreciate that clients have a broad range of requirements, from a bespoke manifolds to give specific functionality, right through to a complete hydraulic system which may require cylinders, valves, hydraulic power packs, pipe work, PLC operating systems, and electronic control panels.
Within Zeus, you will have access to some of the Uk's finest hydraulic engineers, who have considerable experience and knowledge, and a skillset that enables us to provide you with the optimum solution for your requirements.
---
Custom, hand-built hydraulics rigs such as the unit below can be designed, fabricated and assembled to give our customers a tailor made solution. In this case, our customer required a portable display hydraulic rig to demonstrate their control software - coupled with two Star servo valves, linear position sensors, pressure transducers, load cell and an internal hydraulic power pack - we were able to give a truly versatile solution capable of demonstrating both position and load capabilities. For more information on the Delta solutions control systems, please click here.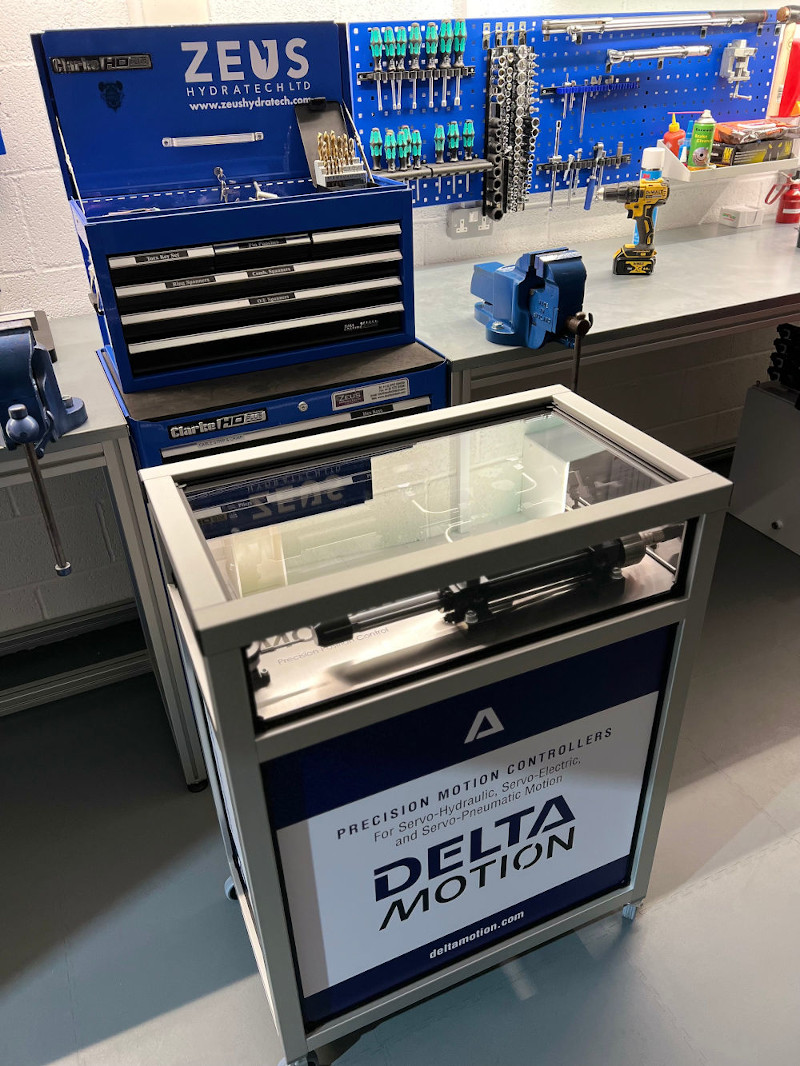 Above: Bespoke manufactured display rig to promote customers range of motion control systems
The team at Zeus Hydratech thrive on new challenges and thoroughly enjoy this side of the business, it offers us the ability to stretch our engineering brains and push boundaries.
It is these capabilities that allow us to progress complex concepts through to complete working systems. Our experience and track record of successful projects within various specialist sectors including marine (diving systems) aerospace, rail and motorsport ensures that you can be totally confident in our ability to design an efficient, reliable and budget-appropriate hydraulic system for your application.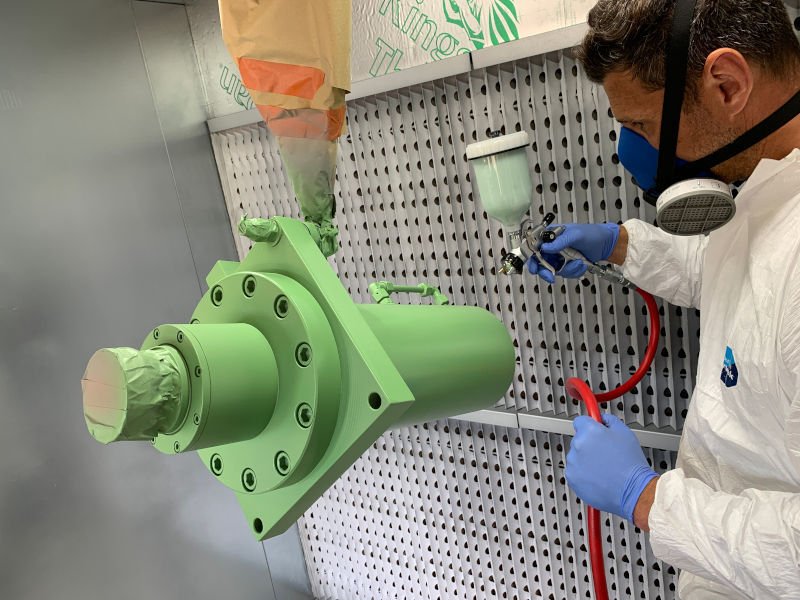 Above: Painting a bespoke hydraulic cylinder press at our in-house paint facility
Utilising our in-house spray booth facility, we also offer our clients the opportunity to have their hydraulic system painted to any RAL colour and, should it be required, in a specific paint system, to provide the correct protection for a specific environment.
If you would like to discuss your next bespoke hydraulic project requirements, or have any questions, please contact one of friendly and helpful sales engineers from our technical team on +44(0)1172 130042 or email: HPU@zeushydratech.com